Virtual Reality Games
・Experience a sense of depth and feeling of immersion only possible with VR
・Reproduces an accurate sky based on NASA data
・Recreate what the starry sky was like on your birthday or special anniversary
・See selected locales famous for their starry skies with VR
・Scenery of the wonderful Milky Way that spreads out before you
・Somewhere in the 'Starry Sky Selection' where aurora appears
・Homestar brings you a world of 2,500,000 crystal-clear stars.
---
Dive into an immersive rhythm experience you have never seen before! Enjoy precisely handcrafted levels and exclusively created electronic dance music, all embedded in an appealing futuristic world. Swing your sabers, match the color and the right direction to slash the cubes, and keep up with the adrenaline-pumping music… This game is gonna make you dance!
---
ASTRO BOT Rescue Mission is a brand new platformer, developed exclusively for use with PS VR. Take control of ASTRO the captain BOT and go on an epic VR rescue mission to save your fellow Bots who are dispersed all over space.
---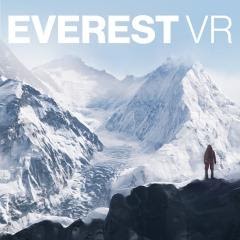 Experience what it feels like to climb Mount Everest through a sequence of immersive first person locations as you strive to reach the top of the world. Incomparable visual fidelity combined with player agency in a VR journey that feels both real and emotionally stunning. Prepare for your expedition at Basecamp, traverse the terrifying Khumbu Icefalls, scale the dizzying Lhotse Face to overnight at Camp 4, ascend the perilous Hillary Step, and finally conquer the summit of Everest. Enter God Mode to reach a unique vantage point of the Himalayas only possible in VR. Towering over the mountain range, this is a stunning VR diorama where you can survey the mountain at human size or at 1500x scale. Follow the path of 18 historical expeditions.EVEREST VR is a powerful first introduction to VR, designed not as a conventional game but as an accessible experience that focuses on the strengths of VR to transport you to impossible locations.
---
Statik is a VR game about solving puzzles in a place you don't know, with a person you don't recognise, and hands that aren't completely yours.
Join Dr Ingen and his delightful assistant Edith on a journey to unravel the complexities of the human mind. Awaking to each new day with a unique, hand-mounted puzzle device to solve, you must use your brain, eyes and ears to solve each mystery. But, this being VR, it's hard to know which of these can be trusted…
---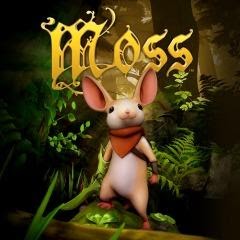 Moss™ is a single-player action-adventure puzzle game and new IP from Polyarc tailor-made for the VR platform. It takes classic components of a great game—such as compelling characters, gripping combat, and captivating world exploration—and combines them with the exciting opportunities of virtual reality.
In Moss, players meet Quill, a young mouse with dreams of greatness beyond the confines of her settlement. While exploring the woods, she finds a mysterious Glass Relic and an ancient magic is awakened. With her uncle now in grave danger, Quill must embark on an epic journey—and she needs you there by her side. Together, you'll travel to forgotten realms, solve challenging puzzles, and battle menacing enemies. Alone, no one can conquer what you're up against. But united, you just may defeat even the darkest of villains.
---
Transport yourself to the land of Greek mythology on a RollerCoaster ride you'll never forget.
Speed off on an eight-minute rollercoaster journey only possible in virtual reality. Visit the Temple of Poseidon, the River Styx, Tartarus, and the Palace of Hades, by zipping up and down daring drops and twists while sitting on your couch. RollerCoaster Legends is a mythology based rollercoaster featuring icons from Greek mythology, including the Minotaur, Kronos, Charon, and Hades. Enjoy the thrills of a gigantic rollercoaster in a location only possible to visit through your VR headset. An eight-minute non-stop adventure, RollerCoaster Legends delivers high-quality graphics, stylistic art, smooth user experience, in addition to the excitement and thrills of riding on a rollercoaster.
---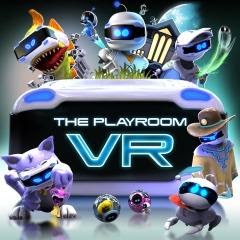 Packed with six exciting games, this is the perfect way to explore and discover all the magic of virtual reality.
The best part is that you can share all the fun of your VR experience with others. As one player wears the VR headset, up to four friends can join in the action on the TV screen with DUALSHOCK®4 wireless controllers.
Together you can dive into competitive and cooperative games. Enjoy epic battles in Monster Escape, the hilarious antics of Cat and Mouse, a spooky adventure in Ghost House, frantic two player platformer action in Robots Rescue and a trip to the lawless Wild West in Wanted – while keeping an eye out for the cheeky little VR Bots.
---
Become Neil Armstrong and travel to the moon. Take control of the Apollo spacecraft for docking, landing and lunar operations. Then dive to the bottom of the ocean and explore the shipwreck of Titanic. Manoeuvre your MIR submarine and recover artifices to help create a documentary with this immersive virtual reality diving simulator. Both Titanic VR and Apollo 11 VR are multi award winning titles from VR Education Studios.
---
Starring John Legend, Oprah Winfrey, Constance Wu (Crazy Rich Asians), Tye Sheridan (Ready Player One), Diego Luna (Rogue One: A Star Wars Story), and Liza Koshy. Created by the director of Madagascar and the Emmy-winning animated films Invasion! and Asteroids!
In this animated movie, Crow is the most admired animal in the forest with his magnificent colors and beautiful voice. But when the very first winter arrives, can Crow make the personal sacrifices needed to save his friends?