Monthly Events
Teen Adventures (6th-12th grades)
Gather to create projects or participate in fun activities. Snacks provided.
Book your slot now to experience one of a variety of virtual reality programs. Signed release must be on record. 30 minute slots available. Call 503.845.6401 to reserve your spot or for more information.
STEM Girls (1st and 3rd Wednesday) and STEM Guys (2nd and 4th Wednesday)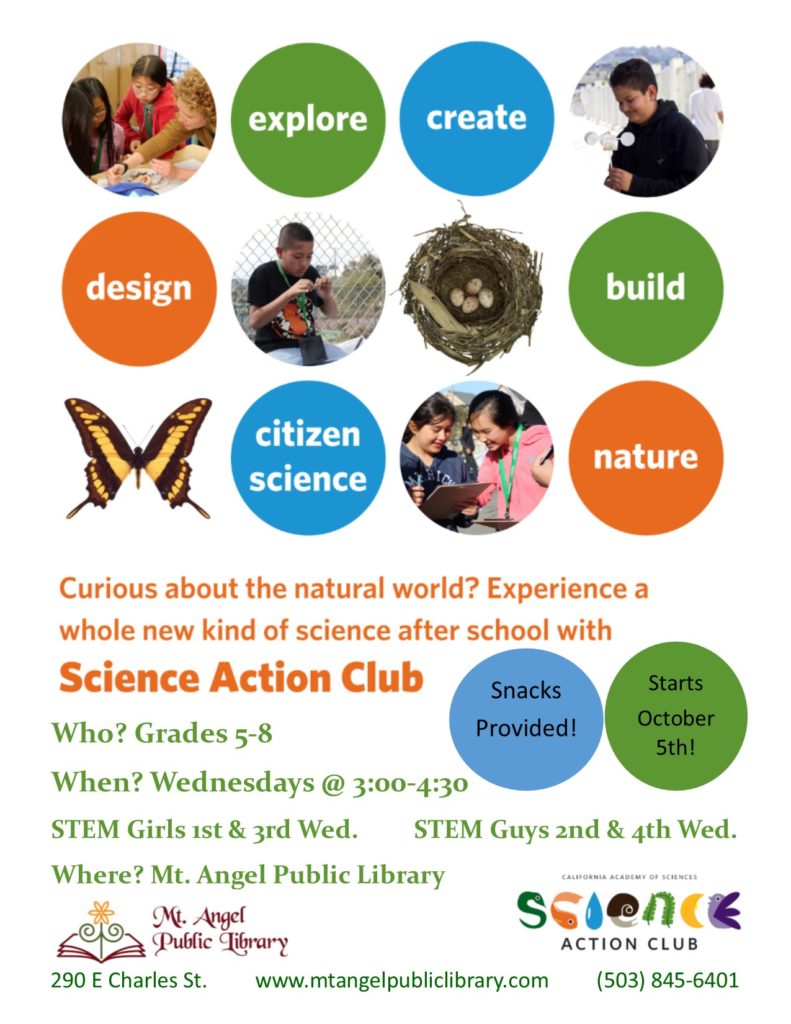 Special Programs
Watch the calendar for special programs scheduled monthly.
Come to the library, read books, win prizes!
Teen Advisory Board (TAB) (6th-12th grades) Resuming soon
The Teen Advisory Board (TAB) meets monthly to advise the Youth Services Librarian on how to make the library more teen-friendly. They offer suggestions for new library programs, events, books, virtual reality games and other activites. To join TAB, simply attend a meeting.