April Events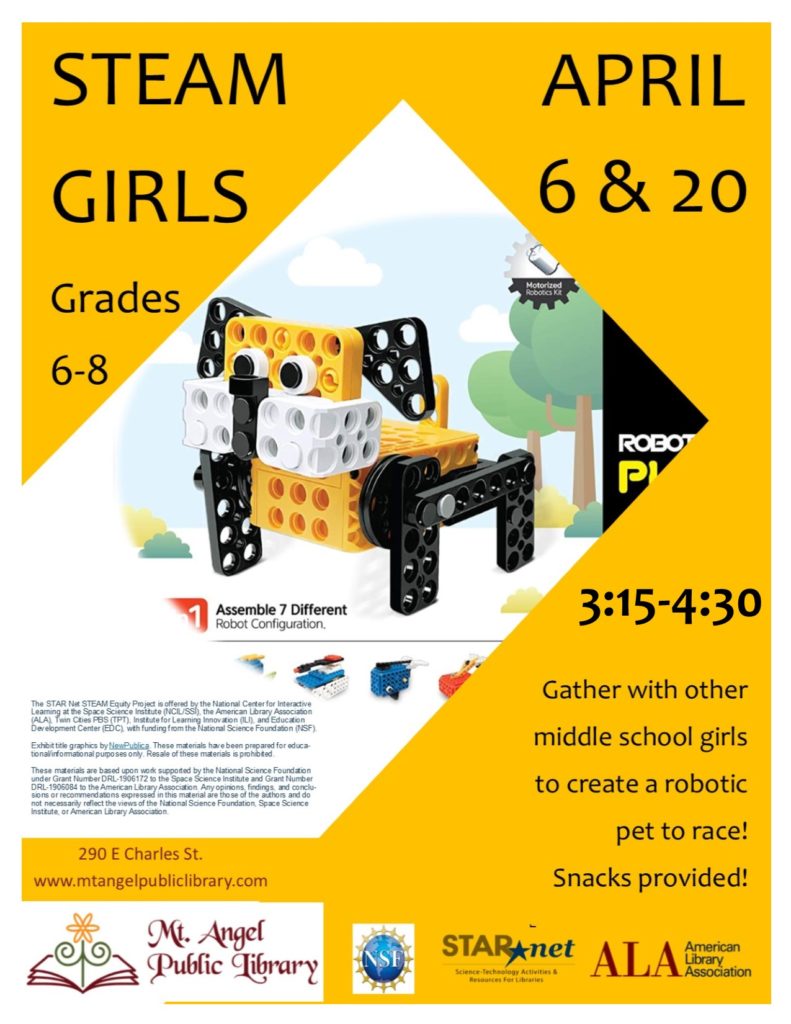 Teen Take & Makes (for 5th grade and up)
Packets distributed on once per month that contain instructions and supplies to do an activity or make a craft project.
Teen Arts & Crafts (6th-12th grades)
Gather to create fun projects.
To resume soon:
Book your slot now to experience one of a variety of virtual reality programs. Signed release must be on record. 30 minute slots available. Call 503.845.6401 to reserve your spot or for more information.
Teen Advisory Board (TAB) (6th-12th grades)
The Teen Advisory Board (TAB) meets monthly to advise the Youth Services Librarian on how to make the library more teen-friendly. They offer suggestions for new library programs, events, books, virtual reality games and other activites. To join TAB, simply attend a meeting.
Special Programs
Watch the calendar for special programs scheduled monthly.
Contests
Come to the library, read books, win prizes!