Programs for Children & Families
This page provides an overview of the programs we offer children and families. To see this month's programs, please visit the Program Calendar.
April Special Events:
Community Helpers Family Storytime –Tuesdays @ 10:30am (For ages 2-6–all family members welcome!) Join your Mt. Angel children's librarian with a special guest reading the story! Can't make it to the storytime? Recordings will be posted on http://mtangelreads.readsquared.com/ to enjoy whenever is best for your family! Visit the library to get the accompanying Storytime backpack.
Stories and STEAM (grades K-4): These monthly activity packets combine suggested reading, STEAM (Science, Technology, Engineering, Art, or Math) challenges, and more! Packets include the materials you need to complete the activities and experiments. Check with the library to get the latest packets, or catch up on ones you've missed.
1000 Books Before Kindergarten: We invite you to participate in this free program which encourages you to read 1,000 books with your children before he or she starts kindergarten. Come by the Library to pick up your starter kit.
Regular Programs:
Toddler Storytime, Tuesdays @ 10:30 (Families): Spend time reading, singing, and exploring new stories.
Stories and STEAM, Tuesdays @ 3:30 (ages 6-10): A family storytime that incorporates Science, Technology, Engineering, Art & Math!
LEGO Lab, Some Fridays @ 3:00-4:30 drop-in (All ages): Build an original creation out of LEGOs for the library to put on display for all to see! All supplies provided.
Friday Movie, some Fridays @ 3:30 (All ages): Join us for a family-friendly movie with hot popcorn!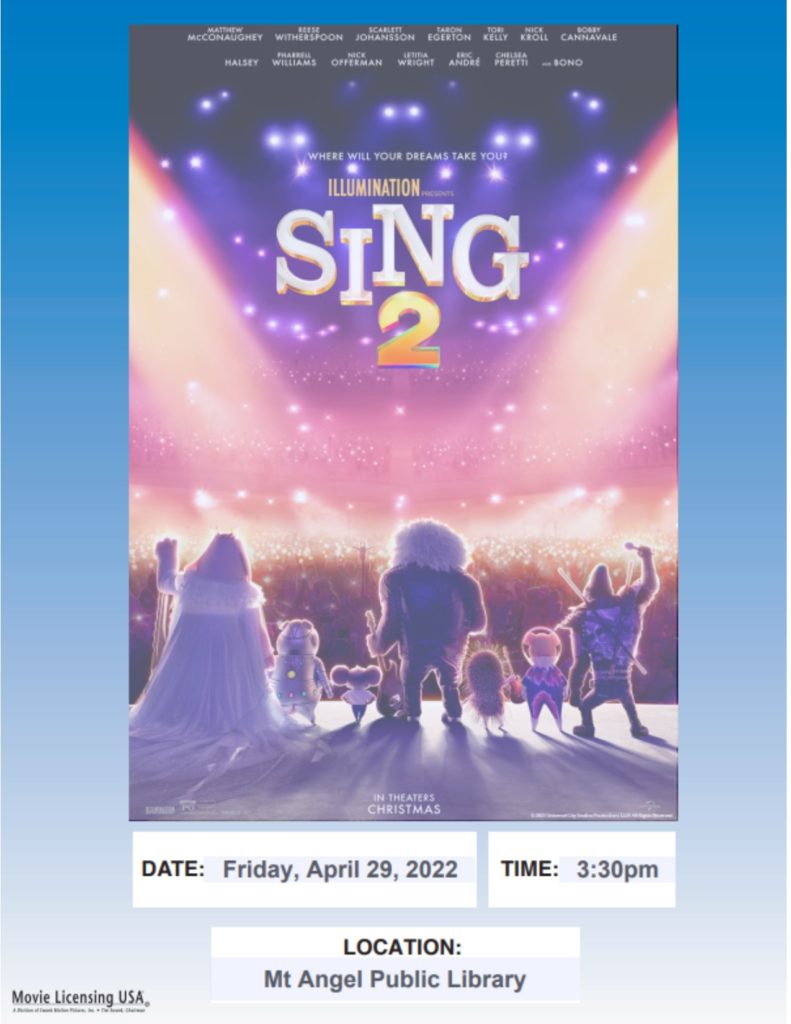 Special Programs: Watch the calendar for special programs scheduled monthly.
Contests: Come to the library, read books, win prizes!
Summer Reading Program: coming in June, 2022!
---